Potash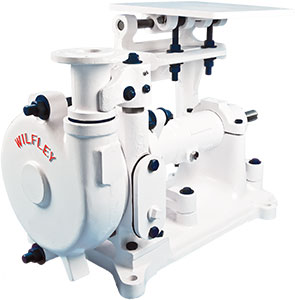 Heavy duty construction and flush-free sealing make Wilfley pumps the perfect fit for potash production
Wilfley pumps excel in the demanding applications in potash production and are able to do so without needing to further dissolve the product with additional flush water.
---
Wilfley Sealing Technology Eliminates Product Dilution
One pound (450 grams) of potash is dissolved in one gallon (3.8 liters) of water. This means the more water that is added to the process with seal flush systems, the more resources are required to remove it from the product downstream.
The unique and proven Wilfley Sealing Technology eliminates the continuous flush systems using water (or other diluent) that are needed for conventional sealing systems like mechanical seals and compression packing. Our flush-free system keeps the pumped fluid pure, and eliminates the need for subsequent, expensive and energy intensive evaporative processes downstream. Use the calculator below to see how much flush water you are currently using and the additional cost needed to remove it from the finished product.
Water Usage Calculator
Flush Flow Rate:
%
Amount Entering Process:
%
Hours Per Day:
Days Per Year:
#
Quantity of Pumps:
Cost per kWh:
US Dollars
Annual Water Consumption:
Energy Cost to Remove Water:
Learn More
---
The Right Materials for the Task at Hand
MAXALLOY® 5A
Hard Iron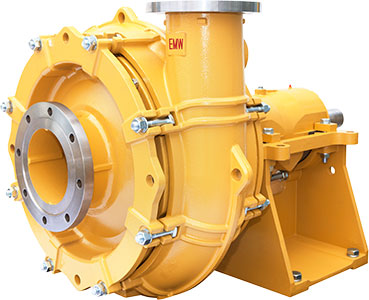 EMW® Slurry Pump
MAXALLOY® 5A hard iron is ideal for heavily abrasive applications like magnetite due to its incredibly high hardness (740 HBN) and long wear life.
---
WCD4™
Duplex Stainless Steel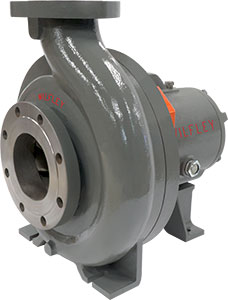 A9 Chemical Pump
WCD4™ duplex stainless steel is ideal for applications like brine services that are both abrasive and corrosive. This is due to the high hardness (345 HBN) and increased corrosion resistance.
---
Wilfley's Unique Side Suction Design Has Exceptional Froth Handling Capabilities
Froth handling is a major problem for pumps in flotation and desliming applications. As the aerated fluid enters the pump, the increase in velocity separates the air from the liquid and forces it into the eye of the impeller. This causes decreased pump performance and can also result in air binding and loss of prime.
The large volume of the side-suction inlet on the Kpro® slurry pump provides a high inlet area to discharge ratio. This reduces velocity through the inlet, keeping the air entrained within the froth as it flows through the pump. The side-suction design also brings the fluid into the pump in close proximity to the dynamic expeller seal, which, being open to atmosphere, prevents the pump from building suction pressure. This minimizes the pressure differential between the inlet and the impeller, further keeping the air entrained in the froth.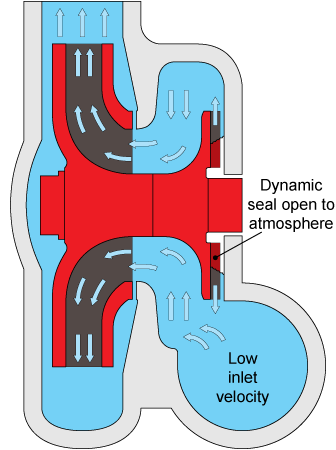 ---
Available Options for Potash
(Rollover dots to view more information)
---
Contact us to learn more about our expertise in potash
Potash | Pumps