Lime
Processing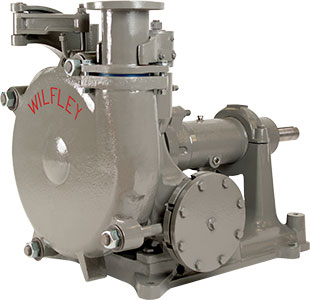 The industry has chosen Wilfley pumps as the reference standard for lime applications
Efflorescing slurries, such as those found in lime processing systems, cause failures in modern mechanical seal systems quickly. And compression packing solutions require excessive power, maintenance and flush water which further erode viability.
---
Wilfley's Tried and True Seals Permit True Flushless Operation
The unique and proven Wilfley Sealing Technology eliminates the continuous flush systems using water (or other diluent) that are needed for conventional sealing systems like mechanical seals and compression packing. Our flush-free system keeps the pumped fluid pure, and eliminates the need for subsequent, expensive and energy intensive evaporative processes downstream. Use the calculator below to see how much flush water you are currently using and the additional cost needed to remove it from the finished product.
Water Usage Calculator
Flush Flow Rate:
%
Amount Entering Process:
%
Hours Per Day:
Days Per Year:
#
Quantity of Pumps:
Cost per kWh:
US Dollars
Annual Water Consumption:
Energy Cost to Remove Water:
Learn More
---
Running Dry Is No Longer a Problem
Traditional sealing technologies (or even newer magnetic drive systems) used in lime processing require constant thermal moderation of the primary seal or journal bearing surfaces in order to operate satisfactorily. Once the moderating liquid is lost or evacuated, the source of lubrication and ability to remove heat from these rubbing surfaces is also, and failure occurs – usually within minutes.
With Wilfley Sealing Technology, once the pump is operational the primary seal faces are separated and therefore do not require cooling via flushing. In fact, our governor-actuated static seals, such as the SolidLock®, are designed to run dry (with separated faces) while the expeller manages all of the dynamic sealing requirements. By eliminating thermal stress induced by face tribology, the resultant failures of traditional sealing materials are also eliminated.
---
The Most User-Friendly, Compact Design Available
Most lime processing systems are constructed to optimize floor space, either within the confines of an overhead bulk storage silo or compact modular ball-mill systems. The Wilfley side-suction slurry pumps, such as the Kpro®, offer a more compact alternative footprint with multiple piping configurations. By using a longer power frame design, it's much more capable of permitting a true, direct overhead drive system when compared to end suction designs. Further, the Kpro® can accept suction ports on either left or right (or both) sides of the pump allowing considerable design freedom for parallel pump systems. And finally, the critical part maintenance is simple, with integrated case crane and rotatable discharges on larger sizes.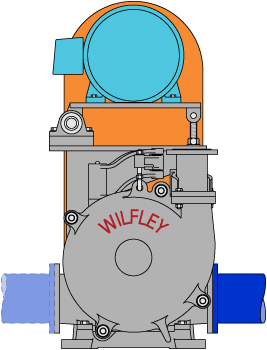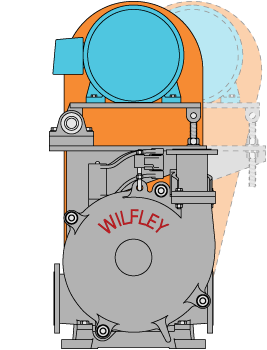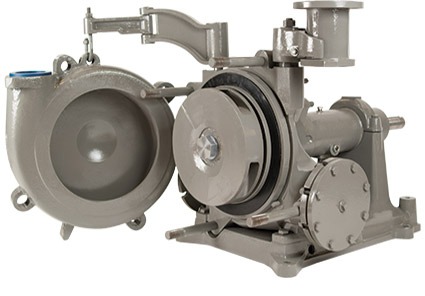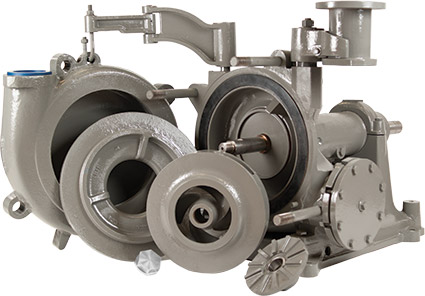 ---
Contact us to learn more about our expertise in lime processing
View articles about lime processing
Lime Processing | Pumps