Waste
Treatment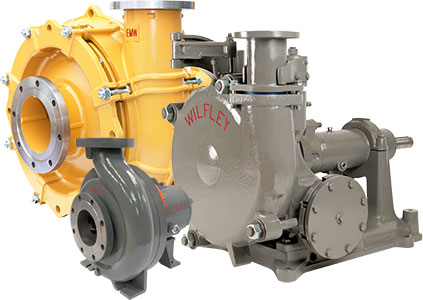 Wilfley's heavy duty centrifugal pump designs and advanced sealing technology are the perfect fit for waste treatment
---
The Environmental Edge
According to many estimates, industrial uses, like waste treatment, account for 20% of global water usage. As with any finite resource, efforts to reduce consumption will shift from goodwill, to economic requirement and eventually legislative restrictions. Although largely abundant (and recyclable), water is often taken for granted and used with little regard – including seal flush systems for the majority of centrifugal pumps.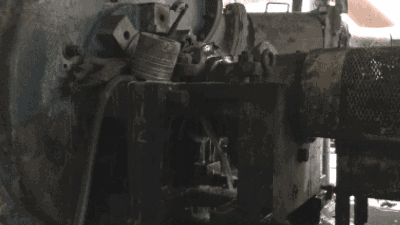 Wilfley Sealing Technology effectively voids the outdated and preconditioned thought process on water-based, seal flush systems centric to friction-derivative face seals or compression packing rings. The traditional yet anachronistic sealing systems that are typically used in waste treatment generate significant energy losses and subsequent heat which therefore require a means to moderate temperature and provide lubricity (usually via external water flush). In addition, the Wilfley seal eliminates the potential flush contaminant and therefore saves the otherwise wasteful energy and complex processes that must be deployed to remove it from the fluid product. Use the calculator below to see how much flush water you are currently using and the environmental impact that is associated with it.
Environmental Impact Calculator
Flush Flow Rate:
%
Amount Entering Process:
%
Hours Per Day:
Days Per Year:
#
Quantity of Pumps:
Annual Water Consumption:
Energy to Remove Water:
CO2 Equivalent Emissions:
---
Abuse Tolerant Seals
Pumping water in a controlled environment (such as a manufacturing test lab) is as easy as it gets. But pumping waste water non-stop, with variable and upset conditions with maximum uptime is another matter – but that is exactly where Wilfley shines.
A common scenario that can trigger a Lost Productivity Failure (LPF) in centrifugal pumps is loss of prime. This can occur in any industrial system, but more often in tanker/rail car off-loading applications. As a constant liquid supply is lost, the pumpage shifts to a two phase fluid (liquid and air) and flow drops to zero. Both conditions subject the rotating assembly of a centrifugal pump to abnormal loads and subsequently high vibration. The mechanical stress can be transmitted to brittle traditional seal faces with almost immediate consequences, even for double mechanical seal systems.
By contrast, Wilfley Sealing Technology separates the faces during operation, isolating detrimental mechanical vibration. Further, the allowable clearances are increased by over 270% when compared to mechanical seal requirements, allowing significantly more tolerance – all with fully isolated, full diameter shafting.
---
In It for the Long Haul
Commercial grade may suffice for certain automotive products and B2B markets, but industrial waste treatment requirements rely on equipment designed for continuous, mission critical operation. Moreover, operational demands often subject industrial equipment to rigors well outside a fully constrained design window.
Although the majority (75-90%) of pump ownership costs can be attributed to issues with seals and bearings, the basic design of the pump has a lot to do with its long term success. Wilfley's philosophy is to produce heavy duty pumps that provide maximum productivity in the harshest of conditions like waste treatment. For instance, our robust ASME B73.1 A9 chemical process pumps are up to 60% heavier than Tier 1 competitors. And a similar trend exists on rotating elements: a common shaft robustness index follows an L3/D4 format and the A9 pump is on average 55% stiffer than others.
Frame
Size
Average Weight
Shaft Stiffness Ratio
Standard
A9
% Heavier
Standard
A9
% Stiffer
1
155 lbs
(70 kg)
50%
68
55%
2
325 lbs
(150 kg)
35%
62
45%
3
495 lbs
(225 kg)
60%
28
50%
4
1,005 lbs
(455 kg)
50%
17
70%
Wilfley's philosophy is that downtime is unacceptable, so we continue to build robust pumps for continuous, tough and critical services.
---
Contact us to learn more about our expertise in waste treatment
Waste Treatment | Pumps