Terms and
Conditions
of Sale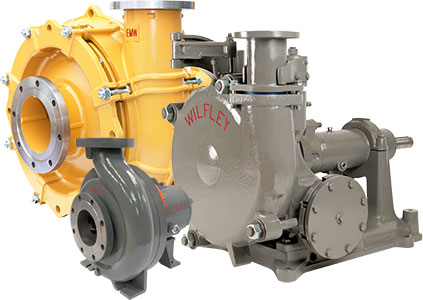 A.R. Wilfley & Sons, Inc. (ARW)
SALES Terms and Conditions
---
1. Deliveries: Quoted delivery dates are approximate and subject to product availability at time of receipt of order. ARW will make all reasonable efforts to meet quoted delivery dates, but will not be liable for its failure to do so because of circumstances beyond its control. ARW reserves the right to deal exclusively with its suppliers.
2. Payment and Credit Terms: Payment in full is due within thirty (30) days after shipment. These terms apply unless modified in writing. Invoices not paid in accordance with established payment terms are subject to finance charges of 1.5% per month on the outstanding past due balances. Unless otherwise indicated, payment shall be in United States dollars.
3. Taxes: Unless otherwise indicated, any tax imposed by reason of this sale are the responsibility of the Buyer. Buyer agrees to furnish any documentation necessary to support a claim of non-taxability. Prices are subject to change to reflect tax changes regarding component costs to manufacture.
4. Warranties: ARW warrants that its products, so far as they are of ARW's manufacture, will be as specified and will be free of defects in material and workmanship. THERE ARE NO OTHER EXPRESS WARRANTIES. THERE ARE NO OTHER IMPLIED WARRANTIES THAT THE GOODS SHALL BE MERCHANTABLE OR FIT FOR ANY PARTICULAR PURPOSE INDICATED BY BUYER.
5. Charges: In no event will ARW be responsible for the cost of any work done on ARW Products unless specifically authorized in writing by ARW, including transportation or other costs in returning products to ARW or charges for inspection beyond what is normally conducted by ARW.
6. Damages and Limits Of Liability: ARW shall not be liable for any direct or indirect, special, incidental, consequential or punitive damages of any kind, whether based on contract, tort, or other legal theory or for any loss of revenue or profits, loss of data or loss of business, or other financial loses arising out of the sale, installation, service or use of its equipment or provision of services, even if it has been advised of the possibility thereof. ARW does not authorize any other person to assume such liability on its behalf. In any event, ARW's liability shall be limited to the amount it has actually been paid by Buyer.
7. Confidentiality: ARW and Buyer may disclose confidential proprietary information to one another in the course of their relationship. Each party agrees to hold each other's confidential information private and not to disclose such information to any third party without the prior written consent of the other party.
8. Alterations and Controlling Terms of Contract: This document is not an offer to sell. Orders submitted in response to a quotation are subject to acceptance or rejection in Denver. Acceptance will be made by written order acknowledgement or invoice and is expressly conditioned upon acceptance of these Terms and Conditions of Sale. When a Buyer submits a purchase order in response to a quotation accompanied by these Terms and Conditions, it shall be deemed to have agreed to them. Any modification of these Terms and Conditions must be expressly agreed to in writing by an authorized representative of the Company. This contract shall be construed in accordance with the laws of the State of Colorado. ARW's failure to exercise any of its rights under this contract shall not constitute a waiver or forfeiture of the rights.
9. Cancellations/Delays: Cancellation or delay of accepted orders can be made only with written consent and upon reimbursement of all direct and indirect costs.
10. Arbitration: Buyer agrees that if any dispute involving this contract arises, the dispute will be determined by binding arbitration, in Denver, Colorado, in accordance with the procedures of the American Arbitration Association (AAA), existing at the time the arbitration is conducted, before a single arbitrator chosen in accordance with the AAA's procedures. The decision of the arbitrator shall be enforceable as a court judgment. Arbitration is the exclusive remedy.
---
Terms and Conditions of Sale