Director
of Sales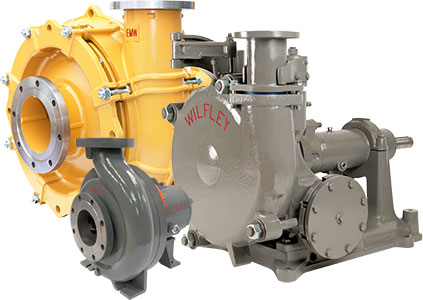 ---
TITLE: Director of Sales
DEPARTMENT: Officer
REPORTS TO: President
The Director of Sales has the overall responsibility for creating strategy and driving execution of sales for A.R. Wilfley and Sons. The successful candidate will have a proven track record of understanding the pump market, setting an effective strategy and leading a cohesive sales team. He or she will also be well versed in both U.S. and International markets.
Essential Duties and Responsibilities:
Responsible for planning, organizing, staffing, directing and monitoring all aspects of sales.
Uses knowledge of international markets to set strategies that will drive new pump sales with existing and new customers.
Establishes global sales territories, goals and objectives.
Conducts market research, creates forecasts, develops orders, and sets budgets.
Hones the cycle of sales from market expansion, quotations, customer relations, customer negotiations, troubleshooting, completed billing and sales team management.
Participates in pricing strategy developments designed to take advantage of market opportunities and improve profits.
Provides leadership and training for sales team and representatives, creating a knowledgeable, enthusiastic and cohesive team.
Evaluates performance of regional sales managers and manufacturer's representatives. Provides recommendations for incentive compensation plans.
Meets with key customers, assisting sales representatives with maintaining relationships and negotiating and closing deals.
Serves on executive leadership team and provides regular status reports.
Works closely with director of business development providing market insights, voice of the customer, product development, improvement of existing products, market placement and promotions.
Provides input for marketing communications, advertising and trade show strategies.
Complies with all company policies.
Experience and skill sets:
Bachelor of Science required, Engineering degree preferred, MBA desired.
Requires a minimum of 10+ years sales management experience.
Must possess substantial international business acumen within the centrifugal pump industry.
Strategic thinker with a proven ability to execute strategy.
Possess a habit of actively engaging in market research.
Highly analytical and metrics-driven approach to planning, managing and executing strategic goals.
Proven execution against P&L performance targets in addition to tracking and delivering on key operating metrics.
Experience with integrated product development and new product launches.
Extensive experience leading, managing and mentoring teams of high-performing professionals across diverse areas of the world.
Possesses hands-on experience in customer relations.
Experience in responding to inquiries or complaints from customers, regulatory agencies or business community.
Must be a self-starter who can prioritize effectively and efficiently.
Ability to interact with senior level management with strong communication and presentation skills.
Travel will be 25%-35%.
This description is not an exhaustive list of all duties, responsibilities or qualifications associated with this position.
If interested… please send your resume and contact details to rbrien@wilfley.com.
We look forward to hearing from you.
Director of Sales