The Wilfley Team is growing daily, and this month brought yet another new member to the fold. We welcome Dan Wright who will be our new Product Manager, working as a liaison between Engineering and Sales. He'll be managing our products to ensure maximum benefit to our customers and long term growth for the company.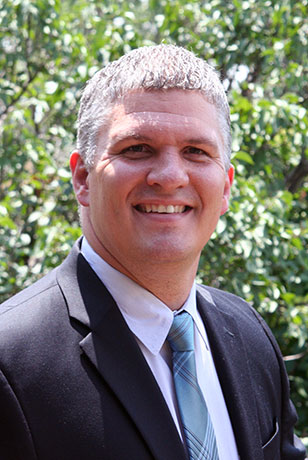 Dan comes to us with a stable full of engineering experience. He started his career path in the US Air Force Academy majoring in Aeronautical Engineering, and went on to develop and manage a USAF/NASA joint development project to bridge gaps in upper stage rocket engine design methodology. He went back to the Air Force Academy to work as an assistant Professor teaching courses in Engineering mechanics, thermodynamics, fluid statics and heat transfer.
His career moved from teaching cadets in the Air Force to managing teams of engineers and designers at Barber-Nichols Inc., manufacturing and testing turbomachinery. His skills in project management, manufacturing support, systems engineering, and mechanical engineering proved his wide range of expertise in his position as Senior Engineer.
Dan lives in Brighton, CO with his wife Colleen and their four children, Noah, Tahlia, Asher and Eliana. They are a very busy family, spending all their free moments remodeling their home, participating in Cub Scouts, Crossfit, and taking care of their chickens, pigs and a big garden, as well as being very involved at their church! It sounds like Dan's wide range of expertise isn't just in the engineering world!
Welcome to the Wilfley Team Dan!
Are you interested in a career at Wilfley? Check out our current job openings on our careers page.

Download this post