Last month, Wilfley India hosted a two day training seminar on pump maintenance and operation at their new manufacturing facility in Miraj, Dist. Sangli, India. Service engineers from all over India came to participate in the training and the feedback that was received afterwards was overwhelmingly positive.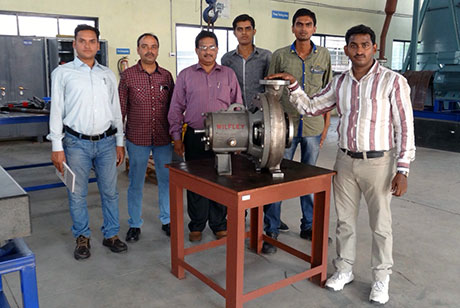 The training seminar covered numerous topics including:
Pump fundamentals and basic theory
Effects of operating speed and suction head on dynamic sealing
Assembly and disassembly of an A7 process pump
Assembly and disassembly of an EMW® slurry pump
Setting impeller clearances
Setting the seal clearance on a DryLock® 2 static seal
Dynamic Loading and Effects
Pump and motor alignment
Wilfley's continued commitment to training and product expertise is yet another example of the value that we add and shows how we excel beyond our competition.
Are you interested in a career with Wilfley India? Check out our current job openings on our careers page.

Download this post