Wilfley has recently developed and released a new extension of the widely popular and proven A9 product line… the A9LF pump. The A9LF has been specifically designed to handle the unique requirements of low-flow high-head applications. Key benefits include:
Lower specific speeds increase pump reliability
Higher head for a given impeller diameter
Higher efficiency versus a traditional centrifugal pump design
Increased L10 life of the bearings due to the significantly reduced radial loads
The A9LF pump also has all of the same features of the standard A9:
DryLock® 2 Static Seal
Opti-Expeller
Extremely robust power end
Design
(Hover over or tap on image to view cross section)
The developed heads and the efficiencies can be as much as 30-35% higher than similar diameter volute radial vane pumps at similar capacities. The radial loads are also approximately 25% of the values seen by volute style pumps. All of this is achieved with the high precision circular case design and the fully-open Barske style impeller.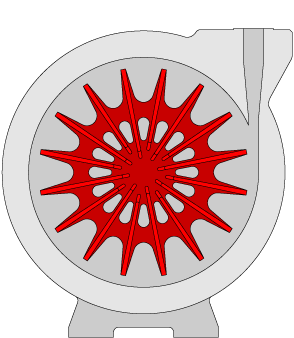 A9LF Case & Impeller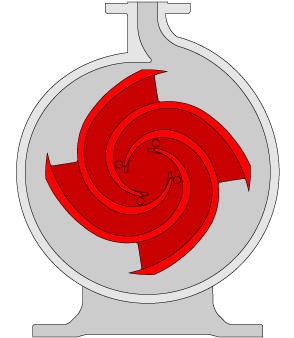 Standard A9 Case & Impeller
Coverage
The A9LF pump is currently available with two set impeller diameters (9" and 10") and three discharge throat diameters (0.25", 0.375", 0.5"), all packaged in a 2″x1″ ANSI RF studded flange arrangement.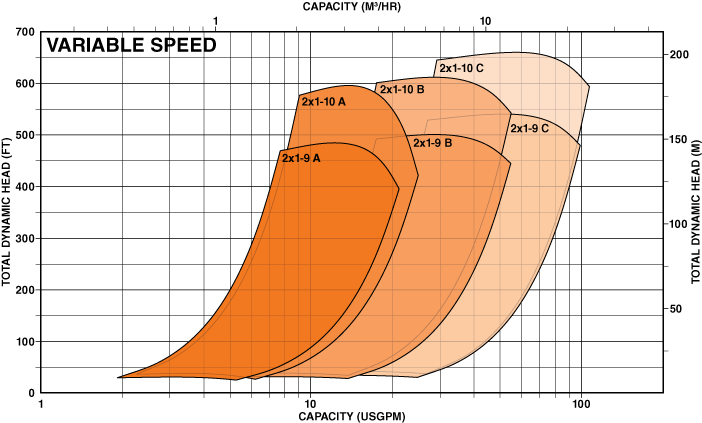 Specifications at a Glance
Layout: End suction, top (tangential) discharge, back pull-out design
Impeller: Fully-open Barske style design
Frame: Overhung shaft, with two piece frame
Sizes: 2×1-9 (A,B,C), 2×1-10 (A,B,C)
Seal Options: DryLock® 2 with Opti-Expeller; single or double mechanical seals
Contact your local Wilfley representative today to learn more about the A9LF pump.

Download this post