Wilfley recently had the chance to pass on our legacy of excellence to young aspiring engineers. 5th and 7th graders from a local school who participate in the FIRST® LEGO® League program visited Wilfley this month with aim to understand more about a local manufacturer with expertise in centrifugal pumps in hopes to win a research project called 'Nature's Fury'.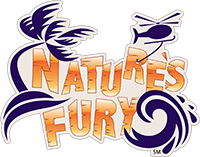 The FIRST® LEGO® League (FLL), considered the "little league" of the FIRST Robotics Competition, is the result of a partnership between FIRST and the LEGO® Company. FLL extends the FIRST concept of inspiring and celebrating science and technology to children usually aged 9 through 14, using real-world context and hands-on experimentation. In 2012 the competition reached more than 205,000 students on 20,500 teams worldwide. The teams came from 60 countries and almost every U.S. state.
With the help of LEGO® MINDSTORMS™ Robotics Invention System™ technology, young participants can build a robot and compete in a friendly, FIRST-style robotics event specially designed for their age group. Using LEGO® bricks and other elements such as sensors, motors, and gears, teams gain hands-on experience in engineering and computer programming principles as they construct and program their unique robot inventions.
Part of this year's competition is a research project with the theme 'Nature's Fury'. The students identified Colorado as their community after the recent floods, and based their problem in basements affected by flooding. Their innovative solution is a centrifugal pump that can be attached to a lawn mower and hose to pump out water.
Our own Troy Zellers, Director of Engineering, gave the kids a tour of the factory, showing them various pump designs and demonstrations on how a centrifugal pump works using our acrylic demo pump.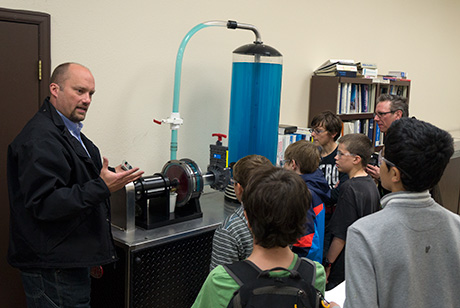 Troy also had the chance to go over basic engineering concepts when designing a centrifugal pump and several ideas and concepts were explained and discussed. The future is bright!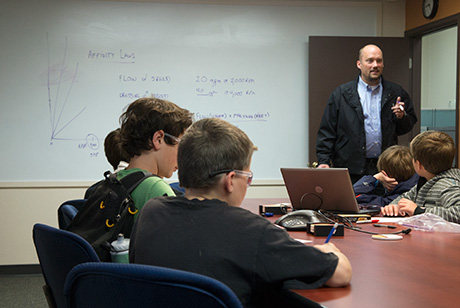 All the best to our local competitors in the FIRST® LEGO® League!